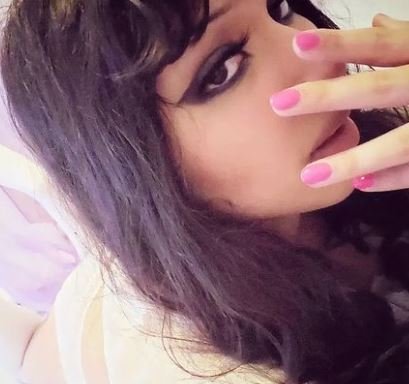 BIO
jasmine amir is a pakistani chicago-based mixed media visual artist. she received her BFA at the university of illinois in chicago in 2022. her work addresses themes regarding trauma, recovery, sexuality, girlhood, and femininity whilst growing up in the 2000s. her artwork has been shown in art galleries across chicagoland, her most recent being at woman made gallery (2023).
ARTIST STATEMENT
my artworks are intentionally confessional: they consist of my personal history growing up in the y2k age; an emulation of the psychological tension of a vulnerable child growing up in a hyperfeminine, provocative, and idealized world – especially within an unsupervised Internet context. i translate these themes through paintings, photography, and sculpture. i explore the conflict between reality and construct; trauma and recovery, healing and suffering, pain and joy, and all that is in-between. memory, reminiscence, and recreation is important in both my process and nurturing of my inner child.
as a survivor of sexual and physical violence, trauma resulted in the complicated relationship with my body, and even more-so with my mind. i utilize art as my pathway to heal. i allow the most conflicted of my thoughts to manifest in my paintings, sculpture, and photography. my art process involves garnering a trauma-informed understanding of my own experience. a majority of my works serve as an illustration of my coping mechanisms, most specifically age regression. i adore inserting my own personal comfort characters, and using materials such as beads, stickers, and found objects from my childhood to adorn my pieces.